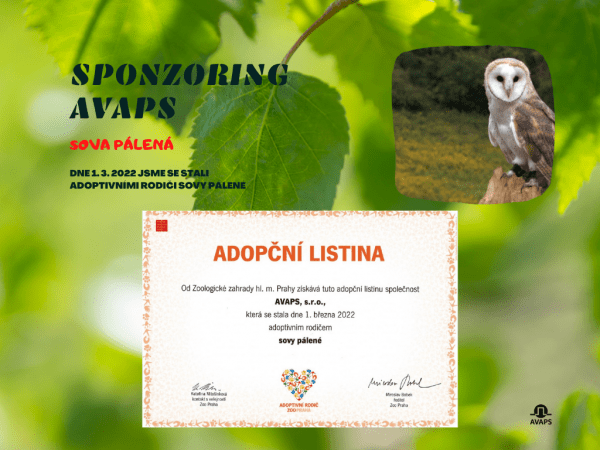 09. 03. 2022
Barn Owl Adoption
AVAPS Sponsorship
As is our long-standing tradition, this year we also supported Zoo Prague and adopted a Barn Owl, which is very close to our company by name.
Interesting fact: did you know that owls' eyes are among the most sophisticated visual organs among birds?
We are glad that we could help and look forward to visiting our owl in person at Zoo Prague.
The AVAPS team