Control unit, Accessory
Emergency push button AVAPS (FIRE-BUTTON)
Design and functional solution
Easy operation of the fire shutter
Optical signaling function
Button dimensions: 120 x 80 x 50 mm
Key product features
Design and functional solution
Easy operation of the fire shutter
Optical signaling function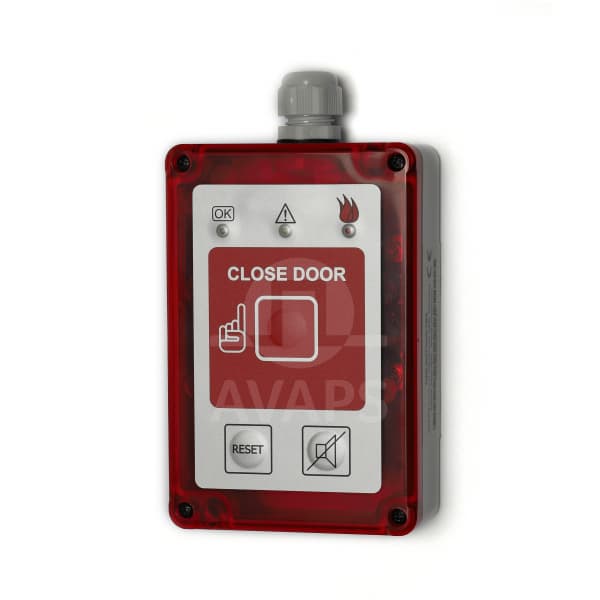 Description:
The button is used for emergency closing of the fire shutter. The button already has a built-in optical signaling, which is triggered in the event of an alarm of a fire safety device (fire shutter).
At the bottom of the emergency button are 2 controls:
RESET - used to wind the shutter to the home position
MUTE - used to turn off the sound of the acoustic signaling built into the AOP (AVAPS Control Panel).
The button is intended for installation in the interior of buildings, it can be mounted in two ways: "on plaster" / "under plaster", but the standard installation is on plaster.
The emergency stop button is connected to the control panel (AOP) via a 10-pin round connector.
Standard equipment of the CE fire shutter AVAPS.
The button can be supplemented with a separate cover, which prevents unwanted pressing and thus triggering of the fire shutter. Suitable, for example, when installing a fire shutter in public buildings with a large number of people (shopping centers, traffic structures, hotels).
Advantages:
Immediate possibility to control the fire shutter, for example at the moment of fire detection (before the moment of reaction of electronic fire alarm, local fire detection system)

Possibility of winding the fire shutter to the initial position without the need to manipulate the fire shutter control unit (AOP), which is usually installed at the ceiling of the building or the upper edge of the fire shutter

Optical signaling alerts you to the announcement of a fire alarm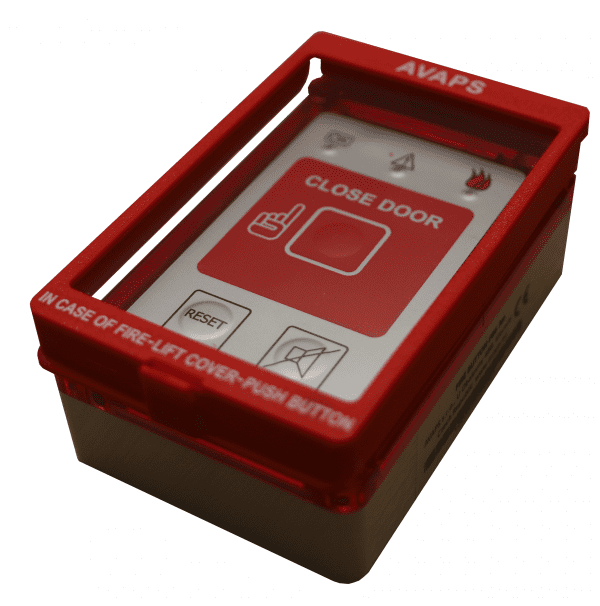 Materials for download
Are you interested in this product?
Contact us using the form or call us.
+420 777 911 770
We develop, sell, manufacture, assemble, service our products ourselves and at the same time we also offer our professional services to external customers.

service
Professional

coating plant
Powder