Control unit, Accessory
Extended interface MU30 (Expander)
Smart management and control
Communication with external devices
Key product features
Smart management and control
Communication with external devices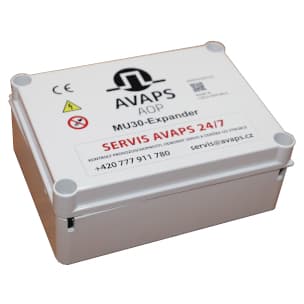 Description:
The extended MU30 interface enables communication via potential-free contact with an external device. Communication between the AOP and the extended interface is via the RS485 interface.
The standard design allows signaling of 4 events (extension by up to 6 more). The device communicates signals with the yes / no option. The expander version for MU30 supports conditional state communication consisting of logical expressions.
The extension of the interface is suitable, for example, for communications between the control unit of the fire shutter and the control unit of the conveyor system, or electronic fire alarms.
Additional equipment of the AVAPS fire shutter.
Advantages:
Effective communication between electronic devices
Possibility of placement up to a distance of 50 m from the fire shutter, for example in the control room or near the equipment with which the expander communicates
Easy programmability of conditions and response to situations that arise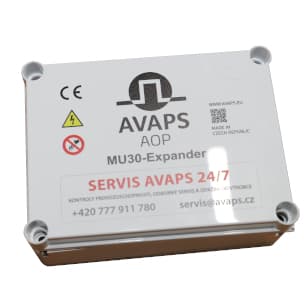 Materials for download
Are you interested in this product?
Contact us using the form or call us.
+420 777 911 770
We develop, sell, manufacture, assemble, service our products ourselves and at the same time we also offer our professional services to external customers.

service
Professional

coating plant
Powder

laboratory
Fire