Fire shutters
FIBREroll CS
Textile fire curtain for conveyor system
Key product features
Fire resistance up to EW 180 / EI 180
Conveyor system
Smart management and communication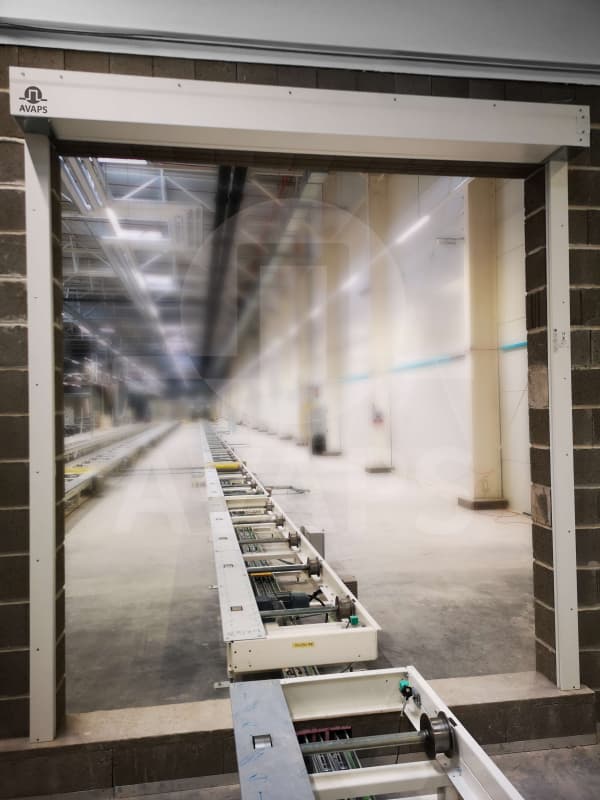 Description
Smart placement of our textile fire shutter FIBREroll / FIBREroll EI to places where the conveyor system passes through a fire dividing structure. The use of FIBREroll CS satisfies the requirements of our customers for its flexibility of using the opening of buildings.
FIBREroll CS is usually used in industrial buildings such as packaging lines, material picking, paint lines (sillicon free).
---
The advantages of textile fire curtains are:
Variable anchoring options
Communication between the conveyor system constrol unit and the AOP control unit (AVAPS control panel)
Optical-acoustic signalig is part of the emergency push button
All visible steel parts powder coated to RAL
---
For the FIBREroll CS application, it is necessary to interrupt the conveyor system so that the curtain closes up to the floor or to the window sill.
Fire curtain has fire resistance up to EW 180 / EI 180.
Certification
FIBREroll CS is certified according to European standard incl. CE certificate.
The manufacturer issues a declaration of performance for individual orders in the sense of Regulation (EU) No. 305 / 2011 of the European Parliament and of the Council.
For more information, contact: projekce@avaps.eu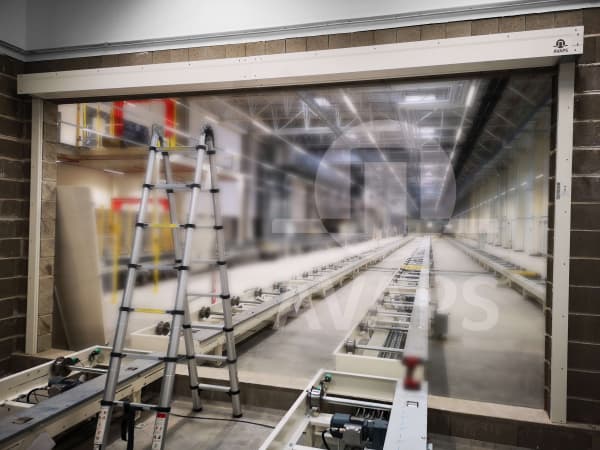 Are you interested in this product?
Contact us using the form or call us.
+420 777 911 770
We develop, sell, manufacture, assemble, service our products ourselves and at the same time we also offer our professional services to external customers.

service
Professional

coating plant
Powder