Commercial doors
HIGH-SPEED GATES
Key product features
Design solution
Low weight
Use for daily operation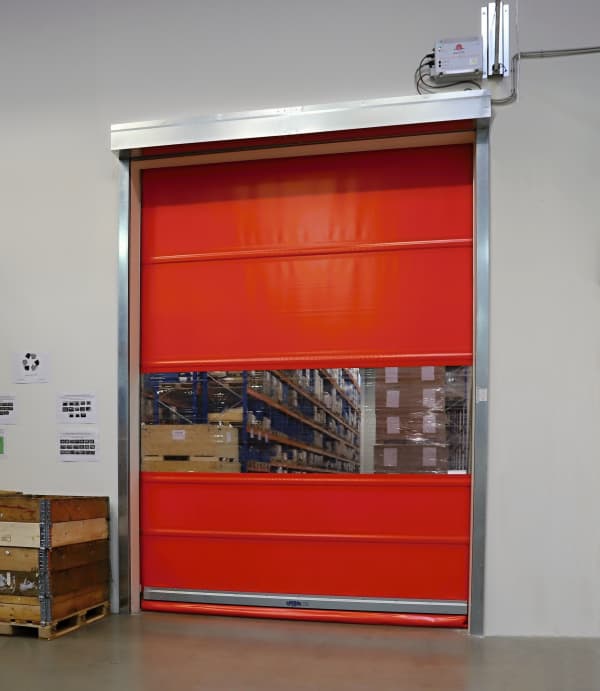 Product Description
High-speed rolling doors are designed to part technological processes in industrial facilities. Thanks to their running speed they increase heat savings, optimize traffic flow and reduce noise and dustiness.

Built-in anti-crash / crash-protection makes flexible high-speed doors extremely safe and economical.

The maximum dimensions recommended by the manufacturer are 5 x 5 m (W x H).
---
The advantages of high-speed gates:
Opening speed up to 2,5 m / s
Suitable for daily operation
Quiet and spacesaving mechanism
Control of gates
The gates can be supplied fitted with an industrial drive.
The industrial drive offers several possibilities of control options:
by buttons on the control unit
by cord operated switches
by remote control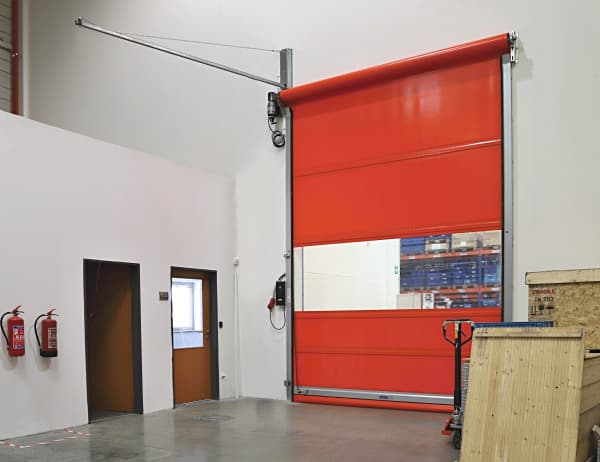 Materials for download
Are you interested in this product?
Contact us using the form or call us.
+420 777 911 770
We develop, sell, manufacture, assemble, service our products ourselves and at the same time we also offer our professional services to external customers.

service
Professional

coating plant
Powder