Fire curtains
FIBREroll EI+
Textile roller fire curtain EI 15 - EI 90 without sprinkling system
Key product features
Without sprinkling system
Fire resistance up to EI 90
Special construction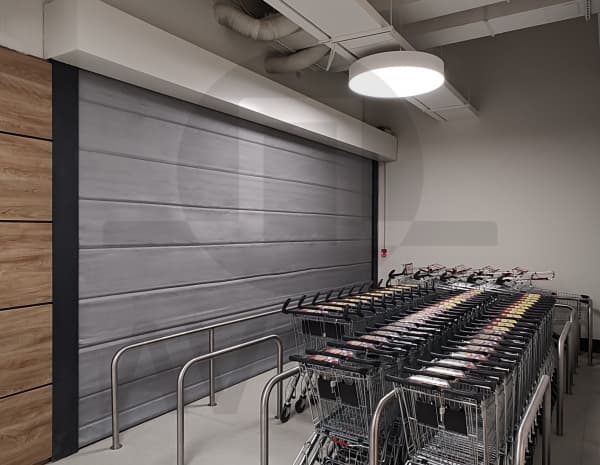 FIBREroll EI+ is a textile fire curtain from AVAPS with fire resistance up to EI 90 without the need of water sprinkling, which offers the ability to completely insulate the heat in case of a fire. Other similar products, which are not water-cooled, offer only the reduction of heat radiation (EW). In the event of a fire it can partially reduce the passage of heat through the curtain, but it cannot reduce the surface temperatures to a sufficient level.
The FIBREroll EI+ system can be used in entrance halls, atriums, receptions or cloakrooms of theatres or cinemas, in public halls etc. In addition, it is the ideal solution for places where water cooling is not suitable. Furthermore it can also be used wherever the building structure cannot achieve the EI fire resistance itself, for example in the case of a glazed wall.
Maximum dimensions are up to 7 x 5 m / 5 x 7 m depending on fire resistance, exact dimensions are specified in the data sheet.
---
The advantages of the textile fire curtain FIBREroll EI+ are:
Variable anchoring options
Resistance to wind load up to 300 Pa (depending on dimensions and fire resistance).
Optical-acoustic signalig is part of the emergency push button
All visible steel parts powder coated to RAL
Certification
Fire curtain FIBREroll EI+ has been successfully tested in fire testing center FIRES s.r.o., classified as per EN 13501-2, assessed as per EN 13241 + A2 and EN 16034, and is covered by CE certificate No. 1396-CPR-0225.
Manufacturer issues Declaration of performance for individual orders in compliance with Regulation of the European Parliament and Council (EU) No. 305/2011.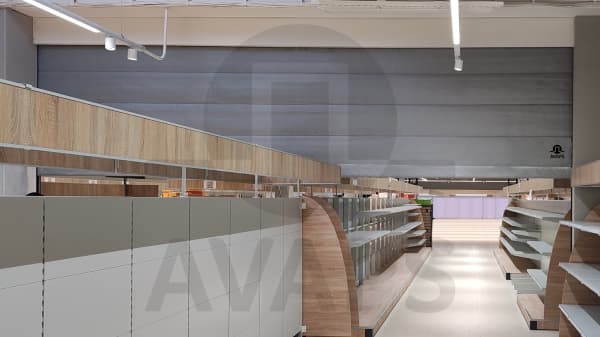 Are you interested in this product?
Contact us using the form or call us.
+420 777 911 770
We develop, sell, manufacture, assemble, service our products ourselves and at the same time we also offer our professional services to external customers.

service
Professional

coating plant
Powder