Fire doors
Steel fire-proof doors
Steel fire-proof door of company HEINEN
Key product features
Fire free-load zone
Safety and fire security
Design and functional solution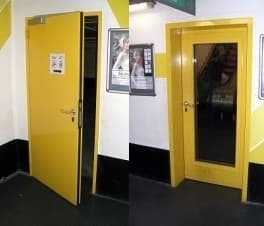 Description
Fire door is classical and mostly used fire shutters of building openings, the range of which can be divided mainly by the materials used in wooden, steel, and aluminium. Fire shutters of openings not only meet all the functional demands imposed by the fire regulations but, thanks to their construction and attractive design, they adapt fully to the requirements of the customer.
We guarantee​:
modular design
easy maneuverability
adaptable suspension system
minimum maintenance
low total costs
Door types:
hinged
wing
sliding door
fixe modules
Combinations:
specific equipment
glazing
stainless steel structures
fire-proof, acoustic, explosion-proof, safety
For more information, contact: projekce@avaps.eu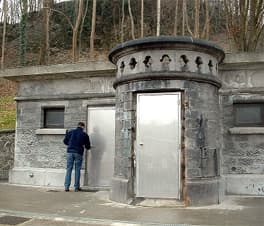 Materials for download
Are you interested in this product?
Contact us using the form or call us.
+420 777 911 770
We develop, sell, manufacture, assemble, service our products ourselves and at the same time we also offer our professional services to external customers.

service
Professional

coating plant
Powder