Glass static barriers
SMOKEbarrier SG
Glass fixed smoke barrier
Key product features
Fire resistance up to D 120 / DH 30
Unlimited length
Design solution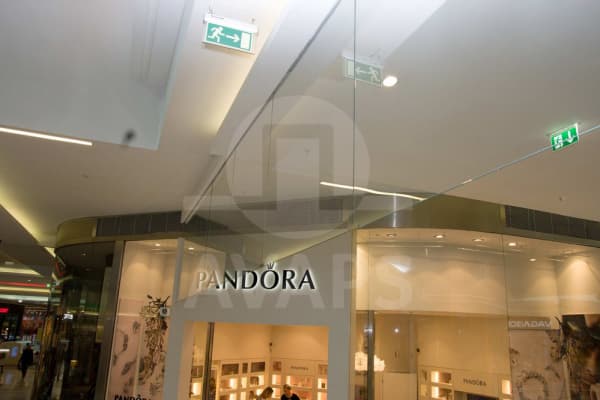 Description
Smoke barrier system SMOKEbarrier SG is a clear, frameless and fire-resistant solution that quarantees comprehensive smoke protection.
Glass static smoke barriers are convenient mainly for their transparency and they do not disturb the premises visually. SMOKEbarrier SG is ideal solution for shopping malls and airports.
SMOKEbarrier SG fixed glass smoke barrier has fire resistance up to D 120 and DH 30 (according to EN 12101-1).
---
The advantages of glass smoke barriers:
6 mm thin safety glass
Easy and aesthetic two-point installation
Supreme design and secure handling
Unlimited lenght
Certification
Smoke barrier SMOKEbarrier SG has been successfully tested in the Efectis - France testing laboratory, classified according to EN 12101-1 and are issued with CE certificate No. 0336-CPR-5064-E / 06.
Manufacturer issues declaration of performance for individual orders in compliance with Regulation of the European Parliament and Council (EU) No. 305 / 2011.
For more information, contact: projekce@avaps.eu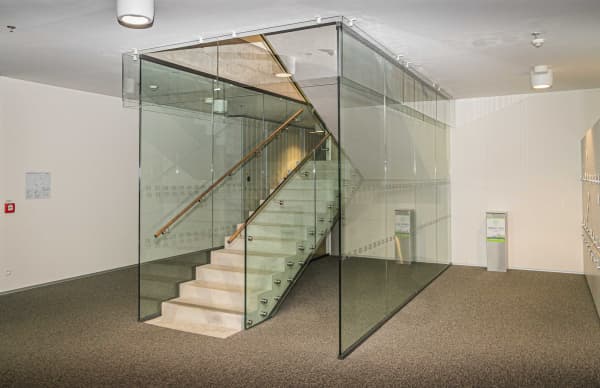 Are you interested in this product?
Contact us using the form or call us.
+420 777 911 770
We develop, sell, manufacture, assemble, service our products ourselves and at the same time we also offer our professional services to external customers.

service
Professional

coating plant
Powder