Textile active barriers
SMOKEbarrier AT-E
Walk-through active textile smoke barrier
Key product features
Fire resistance up to D 120
Unlimited length
Individual design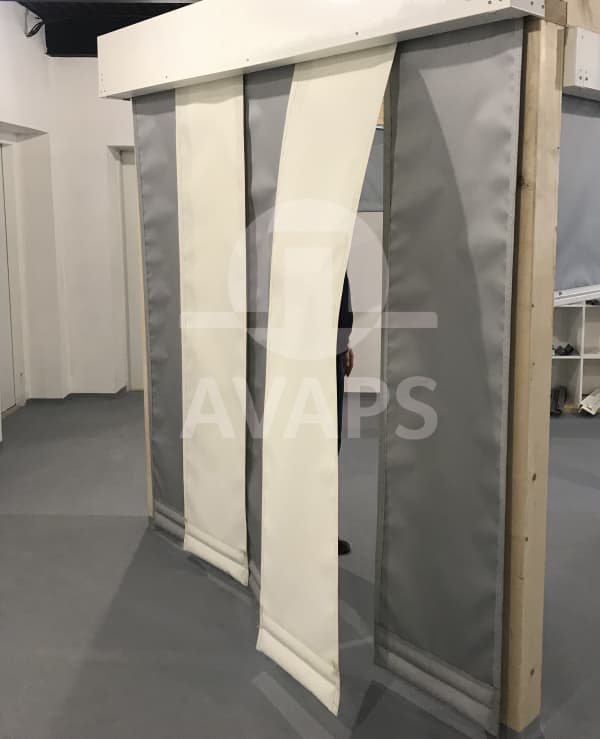 Description
SMOKEbarrier AT-E is a walt-through active textile smoke barrier designed to divide the building into smoke zones in case of fire and prevents the spread of smoke to other areas. It also enables a smooth escape of people from the fire-affected area to the safe zone.
The unique design offers an unlimited lenght of the barrier and standard lowering height up to 3,5 m. SMOKEbarrier AT-E is characterized by its flexibility, the barrier can be designed at a right angle (other angles must be consulted with our design department).
---
The advantages of textile active smoke barrier are:
Individual design
Small space requirements
Unlimited lenght
Low weight
---
​SMOKEbarrier AT-E achieve fire resistance up to D120.
Certification
Smoke barrier SMOKEbarrier AT-E has been successfully tested in fire testing center FIRES s.r.o., classified as per EN 12101-1, and covered by CE certificate No. 1396-CPR-0027.
Manufacturer issues declaration of performance for individual orders in compliance with Regulation of the European Parliament and Council (EU) No. 305/2011.
For more information, please contact our design department: projekce@avaps.eu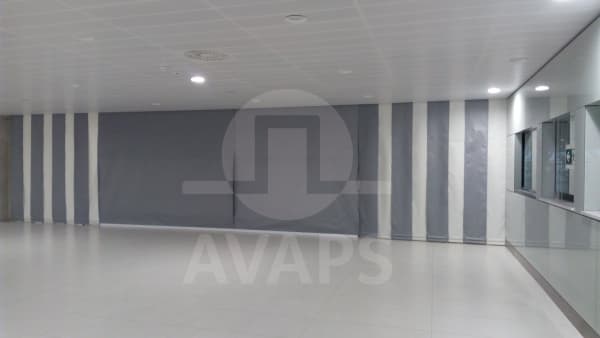 Are you interested in this product?
Contact us using the form or call us.
+420 777 911 770
We develop, sell, manufacture, assemble, service our products ourselves and at the same time we also offer our professional services to external customers.

service
Professional

coating plant
Powder