Fire curtains
FIBREroll SAFE
Textile fire curtain in combination with rolling security grille in a compact design
Key product features
Fire resistance up to EW 180 / EI 180
Safety and fire security
Design and functional solution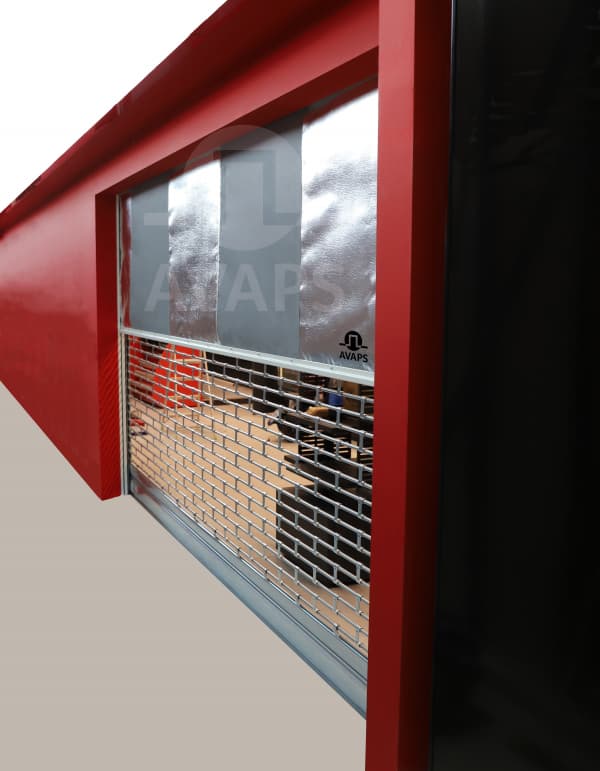 Description
FIBREroll SAFE offers a unique combination of textile fire shutter FIBRERoll / FIBRERoll H2O / FIBREroll EI with a rolling security grille.
It is usually used in buildings where the emphasis is on fire protection and security at the same time. For example, sales areas in shopping malls, airports, distribution points, receptions and more.
---
By combining textile roller fire shutter and rolling security grille we meet our customers requirements for flexibility in the use of the openings:
The rolling grille enables daily use (e.g. for closing premises) and serves as a property protection

The textile fire shutter fulfils the function of safety in case of fire and it is most used in everyday operation for which it was not designed
---
The maximum recommended dimensions up to 5,8 m x 4,6 m (W x H). Larger dimensions upon consultation. FIBREroll SAFE reaches fire resistance up to EW 180 / EI 180. Fire resistance EI can be achieved when using type H2O (with sprinkling system) or by using fire churtain EI (without sprinkling system).
Certification
FIBREroll SAFE is certified according to European standards incl. CE certificate.
The manufacturer issues a declaration of performance for individual orders in the sense of Regulation (EU) No. 305 / 2011 of the European Parliament and of the Council.
For more information, please contact our design department: projekce@avaps.eu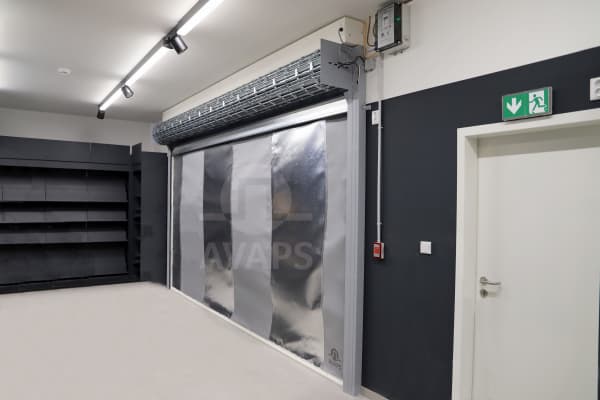 Are you interested in this product?
Contact us using the form or call us.
+420 777 911 770
We develop, sell, manufacture, assemble, service our products ourselves and at the same time we also offer our professional services to external customers.

service
Professional

coating plant
Powder